I don't know about you, but for me, sometimes life gives someone, more than they bargained for. But, I have come to accept that it is part of life.
One early morning, I received a WhatsApp text from a long-lost friend. It was just a long text of how life has been to them and how they reached a point where suicide was the considered solution.
We hadn't been in contact for a long time. I had the pleasure of meeting and connecting with him at an early point in life. We had a great time together, creating great memories and sometimes breaking the rules. It was just part of growing up. Then, life got in the way, and we had to go separate ways.
Typically, when such events happen, many people lose touch with each other and so did we. Until this late evening, when he sent me the text. I was shocked and didn't know how to respond. I could still remember the many happy photos he has been posting on social media.
I have always assumed that he was doing good. But that was not the case, as the text showed. It was difficult for me to picture a life, where he was no more. What about the memories we shared, the laughter and the bond we built over the years? It couldn't be all gone, in just seconds.
Apprehensively, I tried to respond the best way I could. Trying to cheer him on, to keep pushing. He didn't know this when he sent me the message, but in the same period, I was struggling to help someone else out of this quagmire called depression.
This time, it is someone closer to home. We have spent most of our lives together, and she is more like a sister to me. Together we have braved the odds that life brought our way. It hasn't been easy, and she has always been the brave one between the two of us.
When I faltered or was close to giving up, she always had a way to get me back on track. But as always, life got in the way too. Now, worlds apart, she opens up about her suicidal thoughts. Though we have been in touch regularly, I beat myself up for not knowing or even having a glimpse of what she was struggling with, all this time.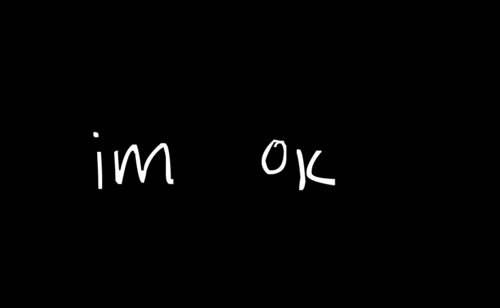 She always told me that she was okay, and I took her word for it. I didn't probe her further for we were open to each other about many things. I admire the experience she was having, and wouldn't give a second thought to trading places with her, not until now.
This time, she didn't tell me that she was depressed. Up to date, I still don't know how to deal with this.
"A big part of depression is feeling really lonely, even if you're in a room full of a million people."

Lilly Singh
I try to encourage her to have a positive outlook on life. It all seems to be in vain. Every conversation we have is a debate, on whether life is worth living. She has lost her faith in God. To her, no matter what anyone does, they cannot change what life has in store for them.
And thus, it makes no sense for her to continue living when she has no control over what happens to her. Most of our conversations nowadays is a tug of war. With me trying my best to get her back to her optimistic self, but still not sure whether my actions are just pushing her to the edge or not.
I sincerely hope that I am not. How does life go on when she is not around? I can't consider that reality, no, not really. It cannot be. Once, I put to her that she should try and speak to her parents about her struggles.
We all understand how most African parents think. She is scared to do so, not after all the sacrifices and investments they have made to get her to where she is now. One day she tried to hint at it, and the advice she was given is to focus on what she has to do.
I don't blame them for they don't have the in-depth understanding of what is going on with her. At the same time, I understand her reservations in opening up to them. I asked her to consider counselling but she is an introvert, and opening up to strangers, isn't in our nature.
All I can do is keep regular contact with her every day and almost every hour. Just checking up on her, to know that she is still fighting, and hasn't resorted to an unthinkable end, is what keeps me going. And just like clockwork, I have to ensure that we in touch, sending random texts and calling at odd hours, to ensure that she hasn't given up on life yet.
Each time there's no response, panic hits, and I start to imagine all the possible things that could have happened. The one tick turns to two, and I see the indication that she is typing back, that's when my heart stops palpitating.
Now, a different generation. Someone who could be my mother. It was at a time when I was still grappling with the realities of life. Those who know me well, know that I am very competitive. And failure has been something I despise, but nowadays I am learning to expect and embrace it.
There was something I have grown up believing in and firmly thought that it would work out as I hoped. Still and all, life had something else planned for me. I wasn't ready for that truth and almost fell into depression.
No one could convince me otherwise, as I saw no hope in even trying anything. I'll call her my aunt, though she isn't. She noticed I was distancing myself from everybody else and would keep to myself. She opened up about an experience she had almost similar to mine.
She gave up on life and decided enough was enough. One day, she walked to the nearby busy highway, ready to put a stop to her misery. Lucky for her, the unexpected happened just as she was about to cross the road. She received the call she had long been waiting for and with just the answer that she was yearning to hear.
Not all of us are or will be this lucky. Depression is an illness that is common around the world. Maybe it results from our pursuit of perfection, fear of rejection, competitiveness, beliefs, the pressure to fit a specific box, etc.
The fact is, it is here. And these are just a few stories of the gallant individuals who've chosen to come out. Many probably may not give it a second thought, not until it is closer to home.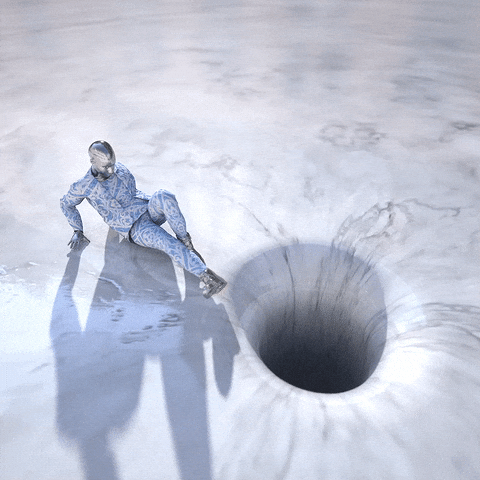 "It is very hard to explain to people who have never known serious depression or anxiety the sheer continuous intensity of it. There is no off switch. I was overwhelmed by something I did not understand – my own brain." Matt Haig
Statistics show that more than 300 million people are affected by depression. When it comes to the worst, it leads to suicide. Among 15-29-year-olds, suicide is the second cause of death. And every year, we lose about 800000 to suicide.
In just two years we have lost notable artists and musicians to suicide, from Chester to Avicii. People who were young and supposedly doing well. Many of us were probably aiming to be as successful as they were. Not knowing they had inner demons they were fighting.
Depression doesn't discriminate against the rich and poor, young or old. We cannot be quiet about it. It is time to raise awareness in the society about it and take action against it.
Let's encourage those who are suffering to speak out. We shouldn't stigmatize the affected, cause depression isn't a choice. It just happens.
"It's often difficult for those who are lucky enough to have never experienced what true depression is to imagine a life of complete hopelessness, emptiness and fear." Susan Polis Schutz
Though there are effective treatments for it, few people seek and receive such therapies. We must give those in need, a helping hand, but many of us don't know how.
All I know, I don't want to lose the ones I love, to suicide. No one can fill the gap they will leave behind. And I cannot picture a time in life when they are only a distant memory. The time is now to talk about our mental health!
"Although the world is full of suffering, it is also full of the overcoming of it." ~Helen Keller
#FightAgainstDepression
#TogetherWeCan